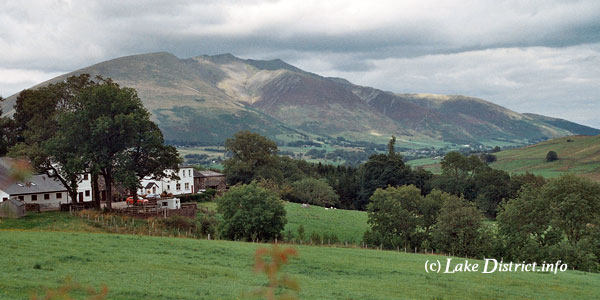 The Lake District is deservedly one of the most popular areas to visit in England. Nestled in the North West of the country, the area has a large number of hills / mountains that are referred to as Fells. The other major attraction of the area are the "Lakes", although only 2 of them are technically lakes and so the others are usually correctly referred to as Waters. The major draw of the area is the breathtaking scenery which people enjoy and explore in a multitude of ways. For the most energetic, there are serious Fell walking, rock climbing or cycling. There are also a large number of yachts and other pleasure boats that are a fantastic way to enjoy the area. To the rather more leisurely there are a number of boat trips and other tours available.
The other major attraction of the area are the beautiful towns and villages with, most of them being built with the local stone giving them such a distinctive look. Although today it is easy to think of the Lake District as a beautiful tourist area, as with any area, it has had its share of industry albeit on a smaller scale than other areas of the country. The area was a strong wool area as the number of villages and cottages will testify to. Also the locally mined graphite led to a pencil making industry.
It was in the late 18th and 19th Century during the rise of industrialization that people began to revalue the beauty of countryside and areas such as the Lake District. This was championed by artists, writers and poets, none more famous than William Wordsworth who was born and lived in the area for most of his life.
As you can see from some of our photos Another misconception is the use of the term Lake Windermere as the name Windermere is believed to have evolved from Vinandr's Mere, Vinandr being a Norse name and Mere being the old english word for a lake.
If you would like to add articles or pictures to these pages, please feel free to Contact Us